Bella Canvas wholesale apparel leads the pack when it comes to producing quality garments in both traditional and trendy styles, fits, and colors. One way the wholesale brand stays at the forefront is with its use of color forecasting to stay on top of trends.
We've put together a few examples of Bella Canvas shirt colors that are available to help you embrace four of the biggest 2021 color trends.
They call it Mellow Yellow, featuring Bella Canvas 3413 and 3001
These Bella tshirts in various shades of soft yellows and greens are perfect for spring.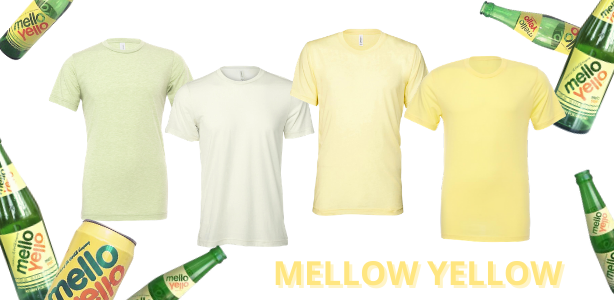 From the left, we start with BELLA CANVAS 3413 in Spring Green followed by BELLA+CANVAS 3001 in Citron for some softer, vaguely greenish options. Then on to the right, we have the same two styles in Pale Yellow and Yellow, respectively.
We've classified these as "Highlighter Green"
But the "fashion world" is buzzing about Tennis Ball Green… or is it Yellow? These Bella Canvas shirt colors give you two clear options.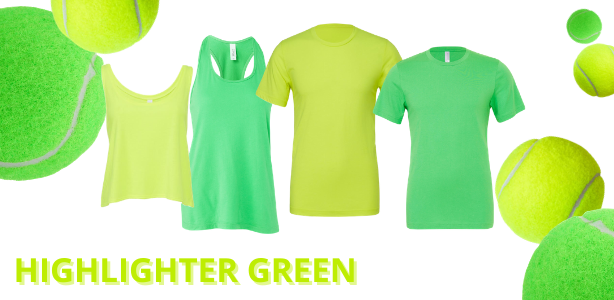 The BELLA + CANVAS 8880 in Neon Yellow is currently on trend with its cropped length and relaxed, boxy fit. After that, BELLA + CANVAS 6008 racerback tank in Synthetic Green, BELLA+CANVAS 3650 in Neon Yellow, and Bella 3001 in Safety Green.
Orange you glad the next on our 2021 color trends list isn't yellow?
These bold orange hues were big in 2020 and seem to be carrying on into 2021.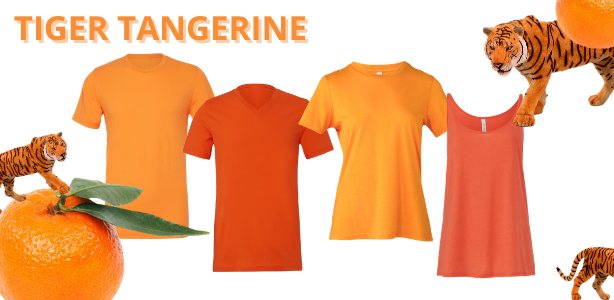 Bella Canvas wholesale blanks in Neon Orange, Orange, and Heather Marmalade, available in the 3650, 3005, and BELLA + CANVAS 6400CVC. The BELLA 8838 in Coral is a fashionable ladies tank top in a softer orange shade.
Not just for Barbie…
These shades of Bubblegum Pink, Fuchsia, and Magenta are for everyone! Bubblegum Pink is the newest and most popular 2021 color trends, but any of these Bella Canvas shirt colors will hit the mark.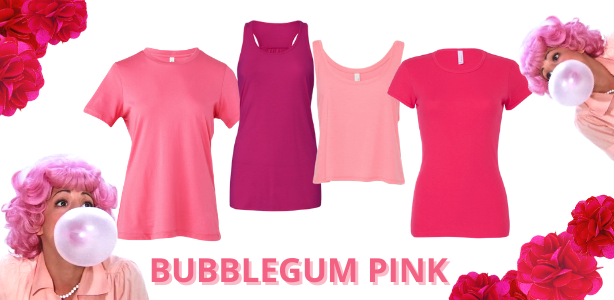 BELLA + CANVAS 6400 in Charity Pink | BELLA 8800 in Berry
BELLA + CANVAS 8880 in Neon Pink | BELLA 1001 in Fuchsia.
Embrace all of these 2021 color trends and more with Bella Canvas wholesale blank apparel at Blankstyle.com/Bella-Canvas