There are many different styles and trends out there in today's world, from goth and rocker to preppy or mod. In this post we're going to take a look at the bohemian style and the fashions associated with this style.
What Is Bohemian Style?
Bohemian fashion is a mix of casual, hippie, ethnic and vintage styles that is also called Boho-Chic. The style consists of loose and colorful clothing and is generally associated with writers and artsy people, though it is not exclusive to them. This style also tends to be most popular in the summer.
Origins of Bohemians and Boho style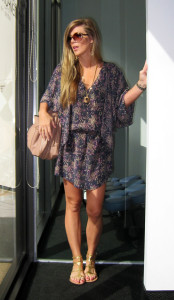 The first bohemians appeared after the French Revolution as a counterculture in France. This was a time when many artists were plunged into poverty since wealthy clients no longer supported the arts like they had in the past. Many of these artists began to live a nomadic life style. These people lived cheaply and tended to wear, and re-wear, worn out, used and unfashionable clothing for the time period. These people started showing off their creativity and craft in the way they lived, becoming a piece of artwork themselves and this is wear the bohemian style first began. Thought it wasn't until later that bohemian fashion became a trend that caught on and spread its influence beyond that of the poverty stricken artists.
Characteristics of the Bohemian Style
-Bohemian clothing uses flowing fabrics that are used to create the long and loose fitting clothes of this style.
-Accessories and jewelery tend to be large, colorful, chunky and usually very affordable, this is a great style for a person on a budget.
-Many pieces have fun and interesting prints, patterns and and trims.
-Tends to favor bright colors, though some styles available in more subdued hues.
-In regards to footwear, this style tends to use sandals, boots and ballet slippers. No sneakers or platform shoes here.
-Embroidery and beadings give a more homemade feel to some pieces of bohemian clothing. Beads are also used in jewelry or accessories.
-Hair is worn loose and flowing. A scarf can be wrapped around the head or used like headband, to keep hair loose and flowing, but out of your face.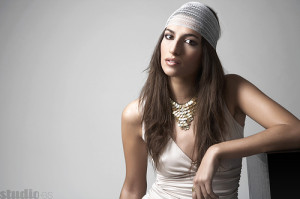 To learn more about Boho-chic and the bohemian style check out these resources:
The Chic Fashionista – Bohemian Fashion Style
Boho – The Fashion History of Bohemian Style
Yahoo Voices – A Guide to Bohemian Fashion
Fashion After 50 – 6 Tips for Bohemian Fashion: Arty, Edgy, Ethnic & Enduring