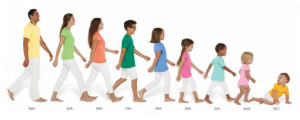 LAT Sportswear has been in the blank apparel business for over thirty years. During this time the company has gone from being the innovator and pioneer of Rabbit Skins the original imprintable infant clothing line, to cutting edge with their recently released trendy GREY line for Youth and Men.
The line showcases a light weight fashionable Tee, and overall has a fashion forward feel. Trending towards a youthful hip market has been popular as of late in the blank apparel business.  LAT has done an excellent job of creating garments inline with the demands of todays fashion conscious consumer while keeping prices inline with the wholesale markets demands.
Comparable in fit and feel to both extremely popular industry favorites, the TULTEX 0202 and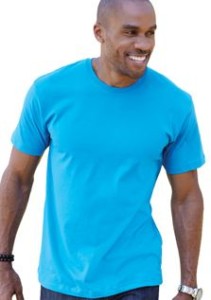 the Canvas 3001, the LAT 6901 boasts a light weight fit and feel. At only 4.5oz this 100% combed ringspun cotton T shirt is very soft to the touch with a comfortable tailored fit. With over twenty five colors to choose from, the 6901 is a great choice for any line. While this Jersey T could easily stand on its own it does not have to! LAT has counter parts to ensure your brand has a consistent finished look.
The 6901 pairs seamlessly with other garments in the line allowing you to screenprint your own small line with a big feel. From youth to infant, and from junior to Lady's and back, the entire LAT line incorporates many of the same core colors allowing you to imprint your design on a wide range of garments regardless of your run size. Utilizing LAT, you can outfit almost any group with the same colors and fabric.
Innovation does not stop with fit feel and color consistency throughout the LAT line. In addition L.A.T has created one of the first full lines of sublimation friendly t-shirts in SubliVie. Sublimation is a process in which ink is super-heated. The super-heated ink turns into a gas which adheres to polyester. This process allows for extremely vibrant all over prints.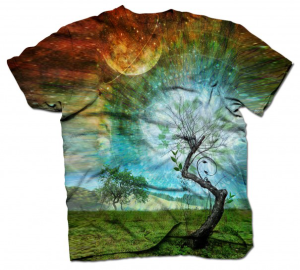 Sublimation has been traditionally used in the creation of uniforms, think cycling Jerseys similar to those Lance Armstrong wore in competition. The creation of SubliVie is truly innovative because of its fit and feel. While the line incorporates 100% polyester garments necessary for sublimation, the feel unlike most polyester garments is almost cotton to the touch allowing for vibrant all over T-shirt printing as seen on the t-shirt to the left designed and sold by Thredya.
L.A.T sportswear is tirelessly committed to providing customers with innovative products for innovative needs at affordable prices.