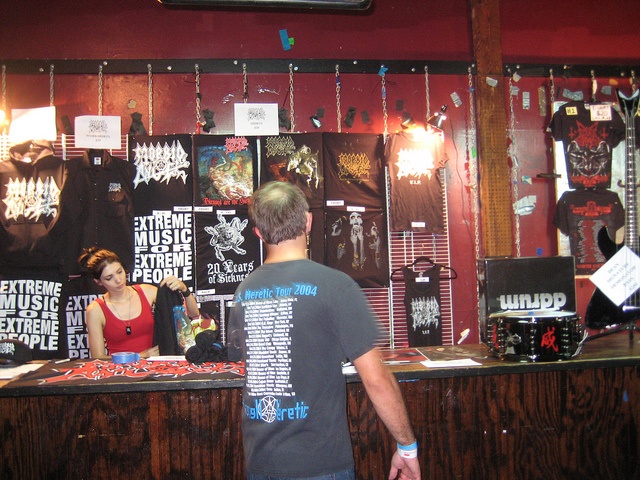 Do you have a band? Do you want to start selling custom band shirts to your fans? Follow these tips and you'll be sure to find the best shirts for your band! Custom band t shirts are a great way to make money and connect with your fans. Keep reading to learn more about creating the perfect shirt for your band AND your fans.
You need to find a shirt that is comfortable, breathable, and stylish for both you and your band.
Searching for the right shirt for your band may seem like a daunting task, but it doesn't have to be. With quality materials and style, Blankstyle has plenty to offer, like the  Hanes 5180 Beefy T and Hanes 5186 Beefy long sleeve shirt. They offer comfort, breathability, and style and are offered at a wholesale price. For those looking for an even higher-quality garment, Independent SS4500 is an ideal choice for a hoodie. With its 100% cotton face, this hoodie makes the perfect custom band merch to decorate into custom band shirts. If you're looking to purchase in bulk consider Hanes beefy tee wholesale for considerable cost savings without compromising on quality. No matter what option you choose you can remain confident these awesome tees are perfect for all kinds of customization.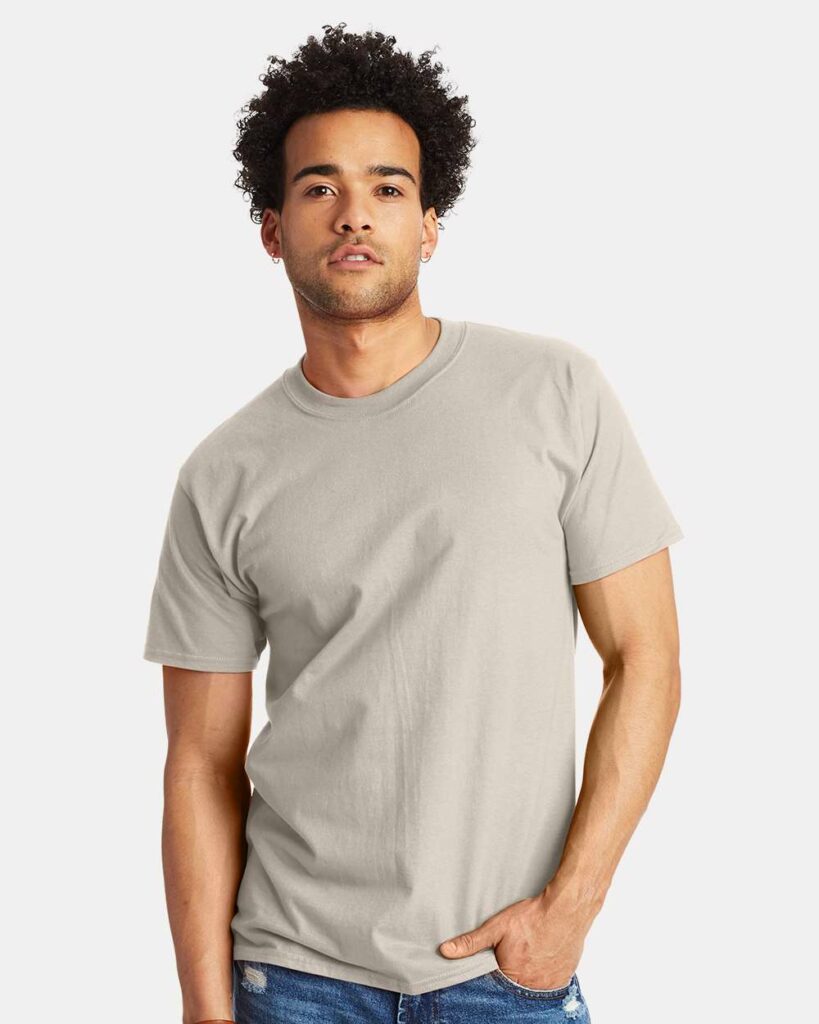 The shirt should also be affordable for you and your fans.
As a band looking for the perfect shirt to represent your music, you must find the best band merch deal available. Not only should the quality of the shirts be top-notch, but you also want to make sure everyone can afford them. An option often looked over is buying the shirt wholesale. Meaning, instead of trying to purchase blank shirts from large retailers like Amazon or Target, which can sometimes run upwards of $20 a shirt, and then adding prints and branding onto it can end up costing way more than an average consumer is willing to spend. Sure, if you're Taylor Swift or Harry Styles, fans won't have a problem spending $60 on a shirt. However, for the average person, that kind of expense is too great to justify. Thus, if you save on the shirts themselves, so do your fans!
With so many clothing stores online, it's easy to find what works best for both you and your fans. For example, the Hanes 5180 beefy t costs as low as $2.78 on Blankstyle.com. Additionally, the Hanes 5186 can cost as low as $5.47. This means there's plenty of budget room to add more quality decoration without breaking the budget for fans who purchase the shirt. Thus, with shirts and long sleeves as quality as Hanes 5180 and Hanes 5186, you can feel expensive without actually paying the price for it. However, if you're looking for something a little warmer, especially in the winter months, look towards Independent ss4500 at a wholesale price of just $13.23. Compared to the traditional retail price of $40 for a hoodie, it's a considerable discount to shop wholesale. Not only does this save you money, but saves your fans money too! So, rather than getting confused by all the different options out there, go one step further with wholesale deals and get a great T-shirt while saving time and money. Get your custom band merch wholesale and don't worry again about overspending. 
You can find shirts at local stores or online retailers.
Shopping for shirts doesn't have to be complicated. Whether you're looking for one-off pieces from a local store or wish to purchase wholesale shirts online, there are plenty of options. For immediate gratification, head to your favorite clothing retailer and pick out whatever catches your eye. On the other hand, if you're interested in getting wholesale items, the internet can't be beaten. Blankstyle is a popular online source of wholesale shirts that offers various sizes, styles, colors, and prices. Blankstyle specifically doesn't require a wholesale account or a reseller license to purchase, so it's ideal for those just starting out and looking for the best deal. That way, custom band shirts are really only a click away! With only a few clicks of your mouse, you can get precisely what you need easily and quickly.
If you're selling the shirts online, choose a good platform to list them on
Selling shirts online can be a great way to reach customers from across the country, and choosing the right platform is essential for an enjoyable shopping experience. Platforms such as Shopify and eBay make it easy to set up stores, allowing you to begin selling quickly. Although easy, sites like Shopify have fees associated with setting up a profile, and for bands just starting, this can be a big barrier to overcome. Building your own on sites like Wix can be an option, but their free temples are limited and don't allow for much unique customization. However, if you plan to go cheap then sometimes you have to give up certain freedoms of creativity. However, all these platforms are well established. They also have customer service systems in place so customers can easily resolve any issues they may have. That way, buying your custom band t shirts online is easy.
Shopping for shirts can be a daunting and confusing task. As mentioned before, some highly sought after shirts include: Hanes beefy t 5180, Hanes 5186, and the Independent ss4500. However, with some research and planning, you can find the perfect shirt for yourself and your fans. Make sure to choose a comfortable, breathable, and stylish shirt that is affordable for everyone. This is why buying Hanes beefy tee wholesale can be helpful because buying shirts wholesale means the shirts themselves cost much less. Thus, when the shirts cost less, making custom band t shirts becomes much easier to do. The prices of everything goes down and your fans have access and means to support you! If you're selling the shirts online, do your research on good platforms such as Shopify or eBay. Therefore, you'll surely find success in selling custom band merch that both you and your fans love!