Are you looking to create custom t shirts but have no idea where to start in designing one? Today I'm going to go over some t shirt design tips and design ideas to help you create custom apparel for maybe your baseball team, your family reunion, or maybe just for fun. Custom t shirts are a great for setting your group apart or just showing off your creativity.
Creating a Design
When designing t shirts, first you need to create and decide on a design. The design could be a logo, or maybe a team name. Many custom t shirt websites will have some pre-loaded images or fonts for you to use, but if you want to create an original t shirt design here are some tips and techniques to make the most out of your design.
Keep it simple – you want to get the point across without the design being overwhelming to the viewer. Stay focused on the purpose of the shirt and remember that less is more.

Avoid Color Overload – Try not to use to many different colors.

Using to many

colors could be distracting, or once again overwhelming. Try to stick to only using 2-4 colors, you could even use multiple shades of the same color to get get some contrast and variation in your design.

Simple Fonts – Just like with images, you want to keep your letter

s

simple and easy to read. You can have a custom and creative font but if no one can read it then it fails in its purpose.

Limit Text

– A little bit of text is great, maybe a quote, a team or company

name, or perhaps a slogan. But if you write a lot of text on a t shirt then people glancing at it won't be able to get the full affect of the t shirt. Your shirt needs to get the point across in a single glance.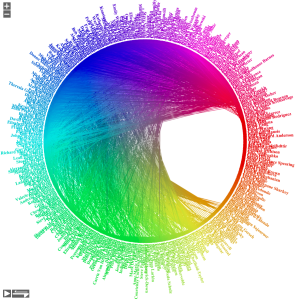 Design Ideas
Are you stumped on a design for your custom t shirt? Here are some strategies for coming up with that perfect design idea. First think of the purpose of the t shirt. When you think of it what are the first things that come to mind. For example, for a family reunion you may think of a family tree, which could lead to an interesting tree based design. Your next step in coming up with t shirt design ideas would be research. What are other, similar groups or events doing for their t shirts? Maybe look into the history or read articles on topics similar to the purpose of your design, see if it sparks some design ideas. Instead of boring, plain stars on your astronomy club's t shirt, have a super nova or a black hole. Be creative and think outside of the box.
Custom T Shirt Design Tips
Now that you have a design it's time to create a custom t shirt. First you have to decide what kind of shirt you would like to have. There are polos, v necks, crew necks, and many more. After you've chosen the best style of shirt for your t shirt design, you now must choose what color the shirt will be. Try to find a color that looks good with the design that you created. Try to avoid shirts that are similar to the colors in your design. For example if your design has primarily dark red in it, then you may want to avoid shirts where the design will be surrounded by dark red because the design will blend in with the shirt. You want your design to stand out so people take notice of it. You'll also need to choose where your design will go on the shirt. Will it be in an upper or lower corner of the shirt, or maybe on the sleeve, on the stomach?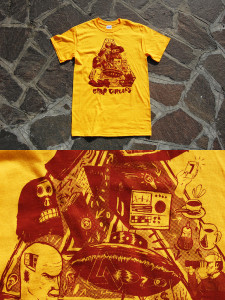 Custom t shirts can be useful for many different things in many different ways. A custom t shirt design will set you all apart, make you more unified and easy to recognize, for maybe your softball team, business or family trip. I'd love to hear your t shirt design ideas or see custom t shirts you've made!
For more tips or to spark a design idea, check out these articles and blog posts:
12 Best T-Shirt Design Tutorials and Tips – Editor at @SloDive has compiled the great list of Photoshop and Illustrator tutorials
5 Secrets For Perfect T Shirt Text – Author John P Harrishas some great tips and information regarding text desgin.
How to design custom T-shirt– Michael Garmahis @garmahis has created a useful list of tips for creating a custom design t shirt
10 pro-tips for T-shirt design –@CreativeBloQ has a list of great tips and visuals to help create your perfect design
Have fun designing!