Our Bella Canvas Review found that following in the tradition of some of the best and largest American companies (Apple, Amazon, Disney and Google to name just a few), Bella Canvas was started in a garage. In 1992, best friends Danny Harris and Marco DeGeorge were just out of high school when they started their screen printing company. Their big break came when Sega launched Hedgehodge and the duo got a huge order from Sega. That order launched their scrappy little garage business into a screen printing giant named Color Image. And from that the pair spun into the world of retail and into apparel manufacturing.
The screen printing beginning of Bella Canvas means the company understands the needs of the screen printer. And from the start, Danny and Marco looked for gaps in the apparel business. They soon realized that no one was producing a true fitted women's T-shirt. Rather, most companies were simply selling a men's small as a women's shirt. So the company set its sights on rectifying that oversight. And today, they have some of the most fashion-forward fits and colors on the apparel market.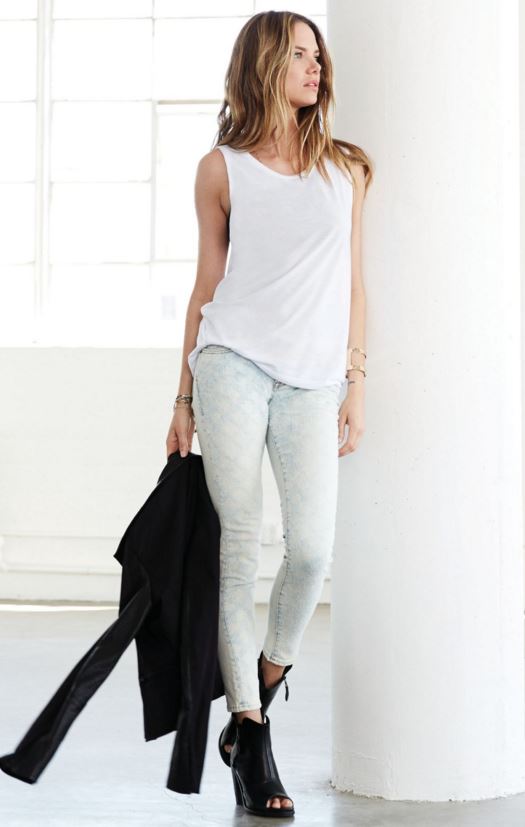 The company's headquarters in Los Angeles, California are set up like a campus with three buildings. They have sales, production, quality control in one building that is attached to a production factory where 300,000 units are produced in a single week. There is also a community kitchen and a gym with a yoga studio studio for employees. This sense of community is an important component of the brand. Another important characteristic of the Bella + Canvas brand is an eco-friendly sensibility. The company is completely paperless and everything gets recycled. Only recycling bins are under desks. So if you have to throw something in the trash, you have to hunt down a trash can.
Bella + Canvas are pushing the standards of quality in product and manufacturing by offering contemporary blank apparel for both the wholesale and retail markets. With their huge following and proven track record, they have become one of the most valued and trusted names in the ring-spun cotton industry for men's, women's and youth clothing.