The Tultex Corporation is part of a long tradition of American textile manufacturing. The company grew out of the Pannill Knitting Company, which was founded in 1926. As the company grew, it acquired additional textile manufacturing divisions – including yarn producing mills – allowing it to greatly increase knitting, cutting, sewing and dyeing abilities.
The company's name was then changed to Tulex in 1976 after the yarn headquarters moved to Gastonia, North Carolina. In the late 1970s, due to the popularity of jogging and other fitness exercises, the demand for Tultex sweatshirts and sweatpants continually increased. Throughout the 1980s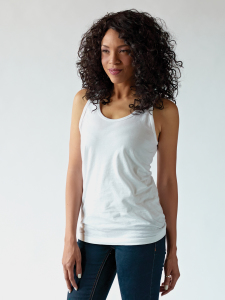 and 1990s, Tultex made logo goods under the labels of companies such as Nautilus, Levi-Strauss and Nissan Trading Company.
Then in 2004, Tultex relaunched as a fashion t-shirt company with a wide selection of blank t-shirts. Today, the wholesale Tultex T-shirt is a great blank apparel alternative t-shirt for the price conscious. Not only is the Tultex t-shirt budget friendly, but it is also printer friendly. The flagship style from Tultex is the Tultex 0202 unisex t-shirt with a tear-away tag. The Tultex 0202 was the first blank T-shirt that the company launched and is manufactured in 25 colors. The 0202 is 4.5 oz with 100% ring spun cotton making it great for discharge inks. The Tultex 0202 also has a good length, similar to the American Apparel 2001. Also popular are the 0213TC ladies fit Tutlex t shirt (ladies shirts are side seamed and the men' are tubular) and the Tultex hoodies.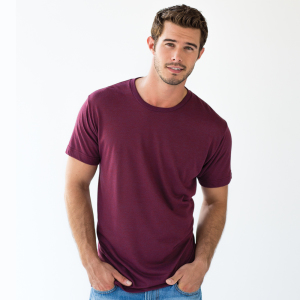 While Tutlex garments are fully dischargeable – none of the shirts have been over dyed – the blends are not guaranteed to be dischargeable (blends sublimate due to the high poly content) (Also keep in mind that the Tultex shirt is sensitive to drying. If you decide to go this route, alert your customers that they should wash the shirt in cold water and hang to dry)