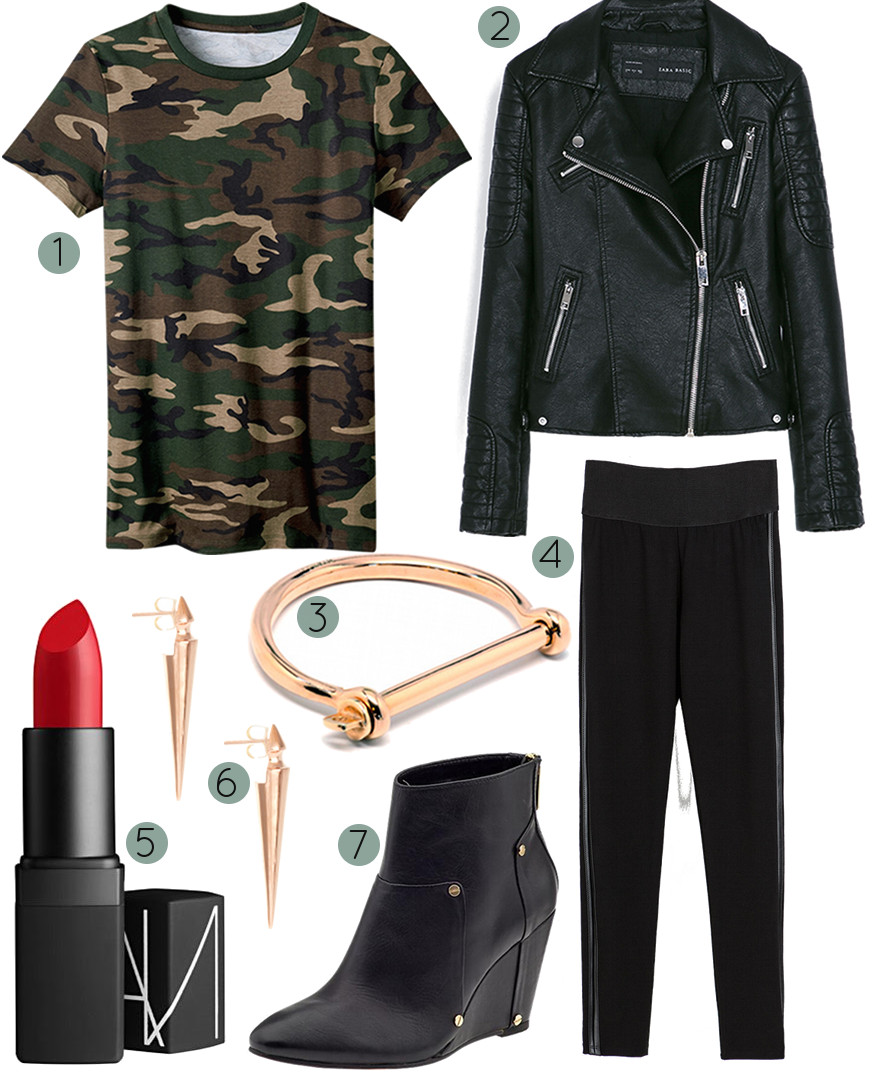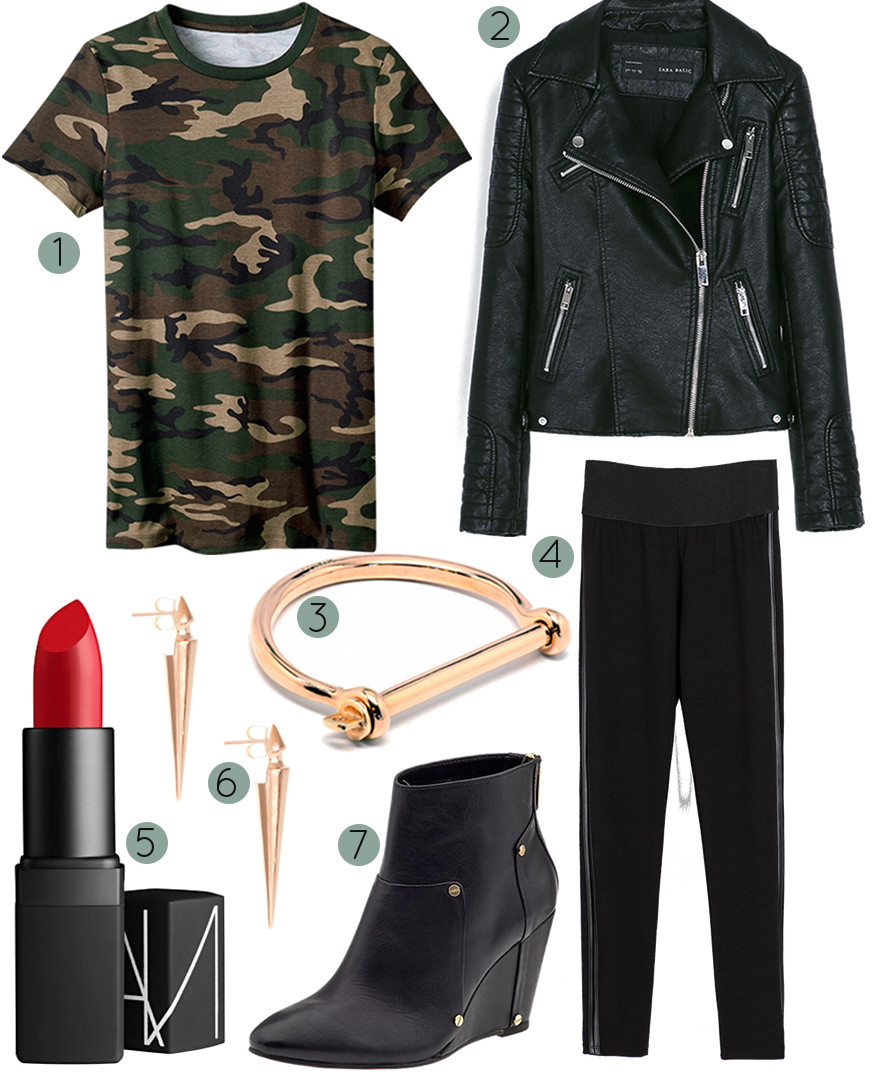 It's no secret that we're pretty huge fans of the T-shirt here at Blankstyle, but we know out there in the real world some folks might wonder if the T-shirt can actually be the centerpiece of a work appropriate or even a date night outfit. We decided to answer that question with fall favorite – the camouflage T-shirt. The camouflage trend is everywhere these days and you can't flip through a magazine without photos of celebrities like Miley Cyrus and Rihanna to Julianne Moore sporting the trend. So the big question is: How to wear it?
Camouflage has a decidedly masculine look to it, so you'll want to balance it out with more feminine pieces, so think about pairing something like this blank camouflage T-shirt with lace, sequins, gold jewelry or high heels. And don't forget the makeup. Go for an ultra girly look with bright red lipstick.
Here are three looks that are all centered around this Blankstyle camouflage t-shirt.
Look 1
When sizing your shirt, you want to think about the entire look. Since the base of Look 1, is a stretch pant, you can get away with a baggier T-shirt. But don't go too big. You don't want your shirt to look like a dress, but a looser fit is fine.
1. camo T-shirt | 2. moto jacket | 3. screw cuff | 4. stretch pants with leather detailing | 5. red lipstick | 6. earrings | 7. booties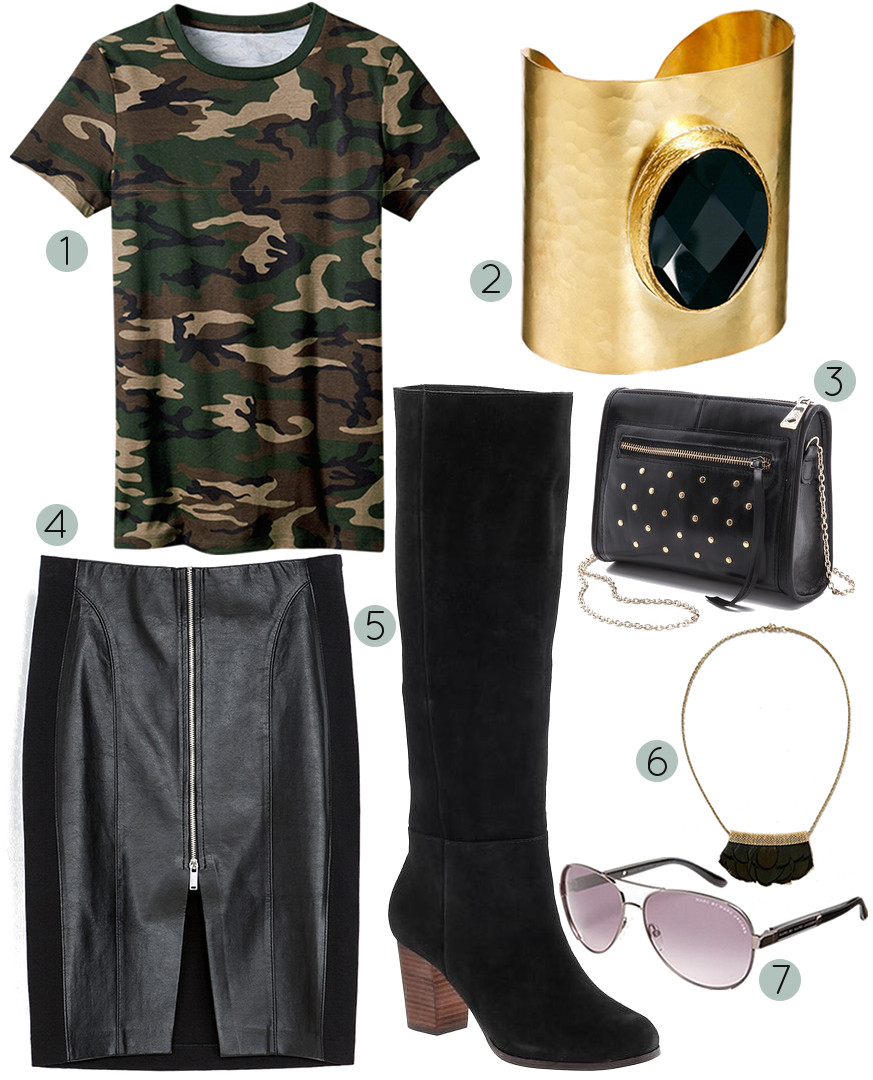 Look 2
When sizing your shirt for this look, you can go for either a looser fit or a tighter fit, depending on your preference. Although the skirt is fitted, the longer length and chunky heel of the shoes keeps it from looking too risqué.
1. camo T-shirt | 2. bracelet | 3. crossbody bag | 4. faux leather skirt | 5. knee high boots | 6. necklace | 7. sunglasses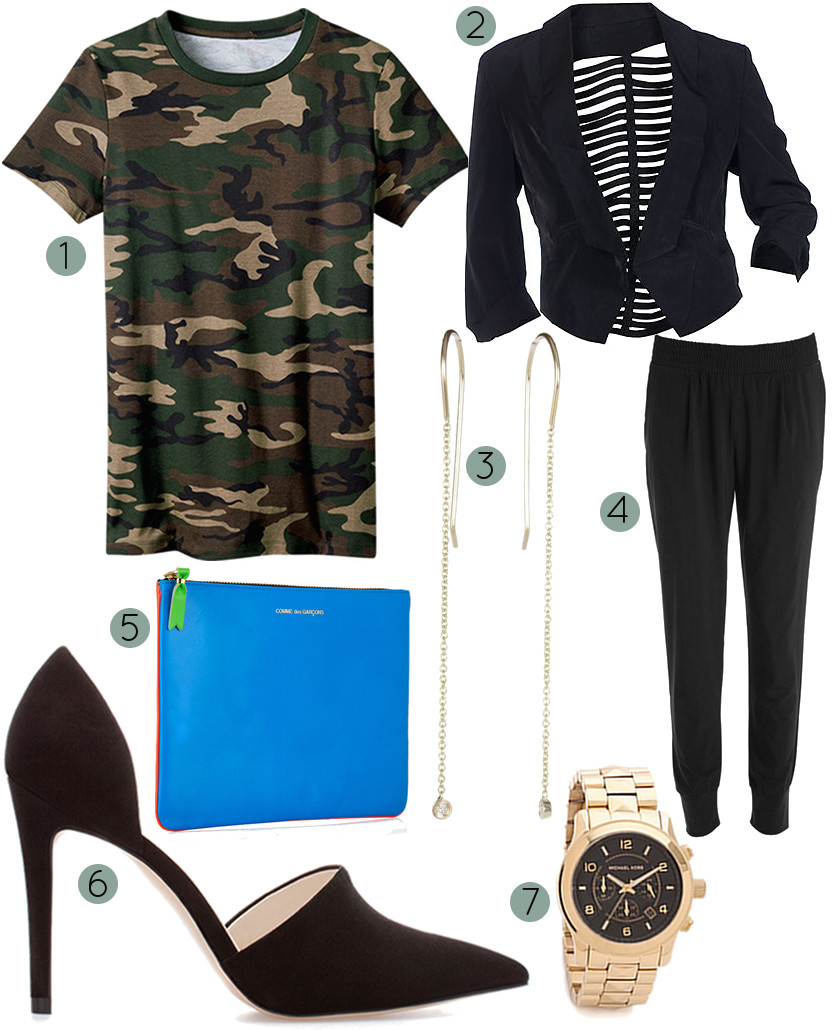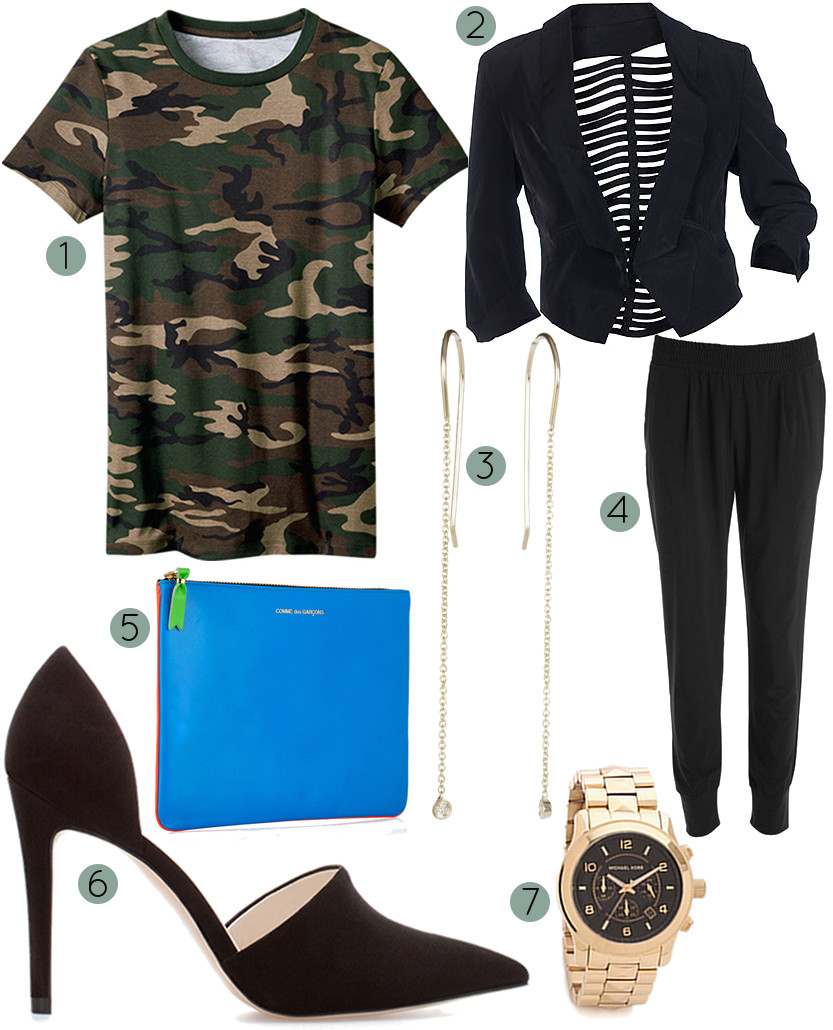 Look 3
The key to this look is sizing your shirt down a size. You need a fitted T-shirt so that the baggier track pants (another fall trend!) don't end up looking sloppy.
1. camo T-shirt | 2. cropped blazer | 3. earrings | 4. pants | 5. bright clutch | 6. heels | 7. watch