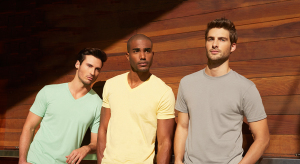 Known for their premium trendy blanks, Next Level Apparel is becoming more and more popular as an affordable, high-quality option for t-shirts and clothing. They continue to turn heads by providing consistent innovation and progressive designs, all in a unique and exciting color palette.
With fine ring-spun cotton making up a large portion of their product offering, quality polyester blends and the occasional splash of rayon or spandex provides for ideal color vibrancy, printability and stability. Next Level specializes in multi-dimensional fabrics, like heathered jersey, burnout, thermal, French terry, tri-blends and sueded jersey. Their 15 custom fabrics are specifically engineered to offer prime results for embellishing, as well as superior softness and stretch. t's hard for consumers to find any areas where Next Level doesn't beat out their competition!
One of the most popular tees is the Men's 3600, which is perfect for anyone seeking a cheaper  alternative to American Apparel style 2001. It's a 100% combed cotton jersey crewneck available in many unique colors, and offers almost zero shrinkage. Another note-worthy style is the Next Level 6210 unisex t-shirt. This shirt is a cotton-poly blend with a tear-away label. It has a low wholesale price and is perfect for relabeling because of it's classic, contemporary design that pushes the standards for today's printable tee. For ladies, their tanks are crowd favorites. The 6533 is a burnout and is one of their best sellers. Next Level's poly/cotton burnout shirts are even printable!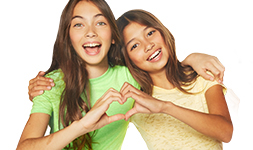 Next Level apparel partakes in a continuing effort to revolutionize the standards of apparel manufacturing and outsourcing. All of their factories are WRAP certified (Worldwide Responsible Accredited Production). The brand, and the practices that the company adheres to, are dedicated to ethical standards of conduct.
In addition to these products being child labor and sweatshop free, most Next Level garments discharge well with both water-based and discharge inks. They also provide tear-away tags and for an easily-rebranded product. Next Level acknowledges that embellishers are looking for a garment that will support and enrich the prestige of their brand. A garment that can roll with various types of dye processes. They are looking for innovative sourcing of quality yarns, and premium fabrics made of fine cotton and quality manufactured fibers.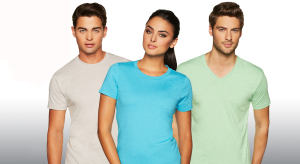 This brand continues to push boundaries and provide top-notch products at affordable pricing! Their continued growth and praise as an industry leader for fashionable blank clothing is a testament to the passion that they carry for their products, and the dedication they have to their customers.