"Wallet, keys, phone…facemask"
This is the new morning mantra before leaving the house. Now that we find ourselves in this new normal, where face masks are an everyday essential wear, we should also have the option to design our own custom logo face masks right? Customized face masks are great for small businesses, apparel companies, and grocery stores. We have even helped supply custom face masks to US Treasury Banks. Making your own custom printed face mask could not be any easier when you shop at Blankstyle.com
Your Logo, Your Customized Face Mask
Have a logo already? Awesome! Simply visit Blankstyle Face Masks to view your mask options. You may add your choice of face mask to the shopping cart and select Add Decoration. From there you will be able to upload your own graphic for your face mask. Blankstyle's art department will generate a digital mock-up for your custom logo face mask and we will not print until you are 100% satisfied with your digital mock up. This way we know that you will be 100% satisfied with your custom face masks. Check out some of these custom face masks we have recently done!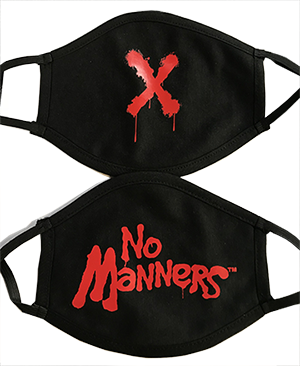 Wholesale Custom Face Masks – Which Do I Choose?
With so many mask options, you might be unsure of which mask to use for your custom printed face mask. At Blankstyle we're happy to throw you a bone! You might consider this face mask fan favorite ST2020 Face Mask. We have seen a great number of our customers use this mask style time and time again as their go-to for wholesale custom face masks. The ST2020 Face Mask is a 100% cotton 2-ply cloth face mask, which is the perfect selection for those looking to customize face masks themselves. However, Blankstyle is always happy to do the printing for you!