Quality Cheap Blank Hoodies 2018
Fall is here and cheap blank hoodies are essential in your company's Fall and Winter collection. Whether you're just starting a clothing line or have been thriving in the industry for decades, your choice of hoodies for your brand should reflect the ever-evolving popular styles, season and climate of your intended customers. It's a safe bet to stock up this season on wholesale pullovers and zip up hoodies and our goal is to help you narrow down your search so you can put the time and effort in what you do best — selling your merch!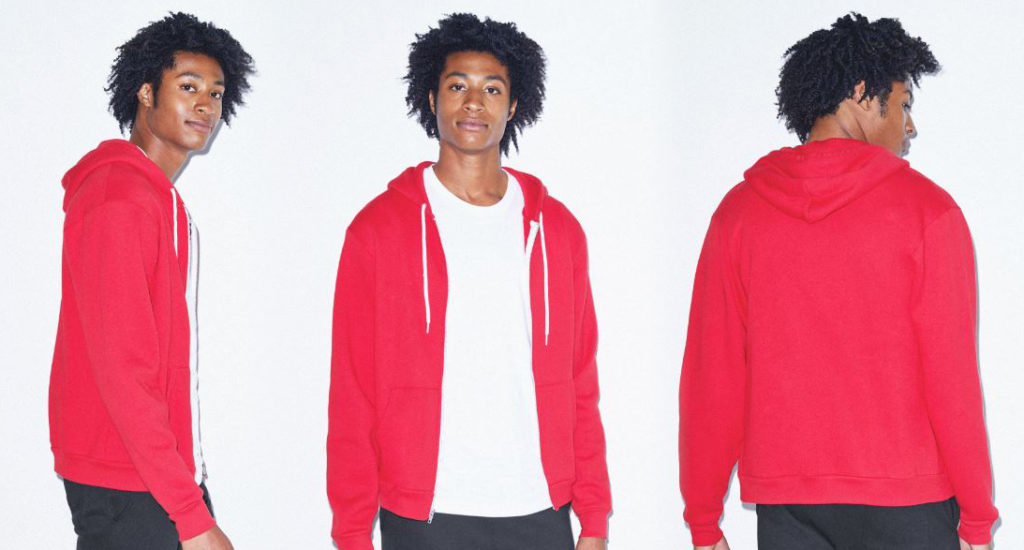 To help you make an educated decision when it comes to your next bulk blank hoodie purchase, we will be taking a look at the Best Zip Up Hoodies + Cheap Blank Hoodies of 2018!
American Apparel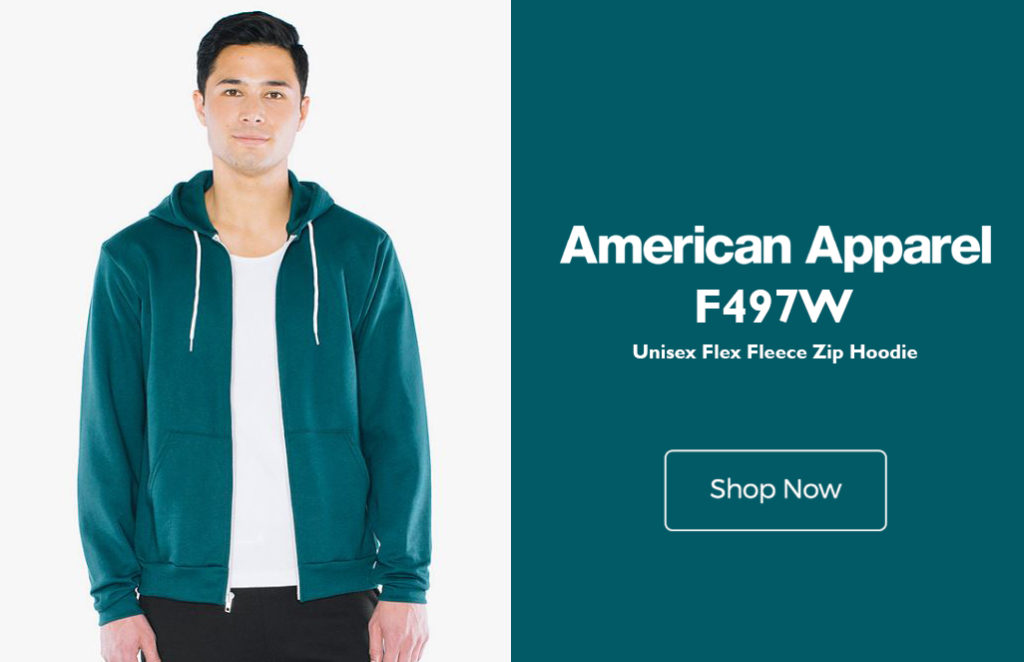 Enhanced with a hooded white finish drawcord, the F497W is the must-have, best zip up hoodie. This cheap blank hoodie is made from 50% polyester and 50% cotton and fitted with white metal zipper kangaroo pockets to match. A perfect fit for both male and female, this iconic all American sweatshirt comes with a matching rib waistband and cuffs.
"Ethically Made—Sweatshop Free,", American Apparel produces top-selling blank apparel internationally. The Unisex F497W is your go-to zip up that will give your company an edge over the competition. Known for its sturdy construction, quality fabric, and classic style, the Unisex Flex Fleece Zip Up is your perfect blank hoodie for printing and at the top of our Cheap Blank Hoodies list for 2018.
Port & Company

The Port Company Classic Pullover Hooded Sweatshirt PC78H encompasses everything you need in a lightweight blank sweatshirt  Made from 50% cotton and 50% polyester fleece fabric, the PC78H is crafted for comfort. This real value wholesale pullover hoodie is fitted with dyed-to-match double-ply hood drawcords, set in sleeves and a front pouch pocket with shoulder-to-shoulder taping. The classic pullover is the ideal blank hoodie for printing and embroidery with a ton of real estate!
Lightweight at 7.8 oz, the PC78H pullover hoodie is ideal for your active lifestyle, cozying up at home and everyday wear. Port and Company is "where quality and value come together" and that is perfectly exemplified in their classic pullover hooded sweatshirt. Check out their impressive selection of forty-six different colors at Blankstyle and save when you order in bulk.
TULTEX

The Tultex 0331 fleece is a reactive dyed zip hoodie with ideal features for rebranding! This unisex 80/20 zip up hoodie is fitted with a tearaway label and printer-friendly kiss front zipper. With matching drawstrings and split pouch pocket, the 0331 is equipped to store your valuables and durable to handle the demands of your day. This lightweight hoodie has Its ribbed cuffs and waistband. Offered in nine classic colors and sizes ranging from XS-3XL, the jersey-lined hoodie is the perfect choice for your lifestyle brand and the best zip up hoodie on the market.
The Tultex Unisex zip up is the perfect blank hoodie for printing.  Over the zipper printing provides an even larger blank canvas for your design!  The print-friendly sweatshirt is great for direct-to-garment printing, discharge printing, heat transfers, and embroidery.  The options for decoration techniques are not limited with the Tultex 0331.
Independent Trading Co.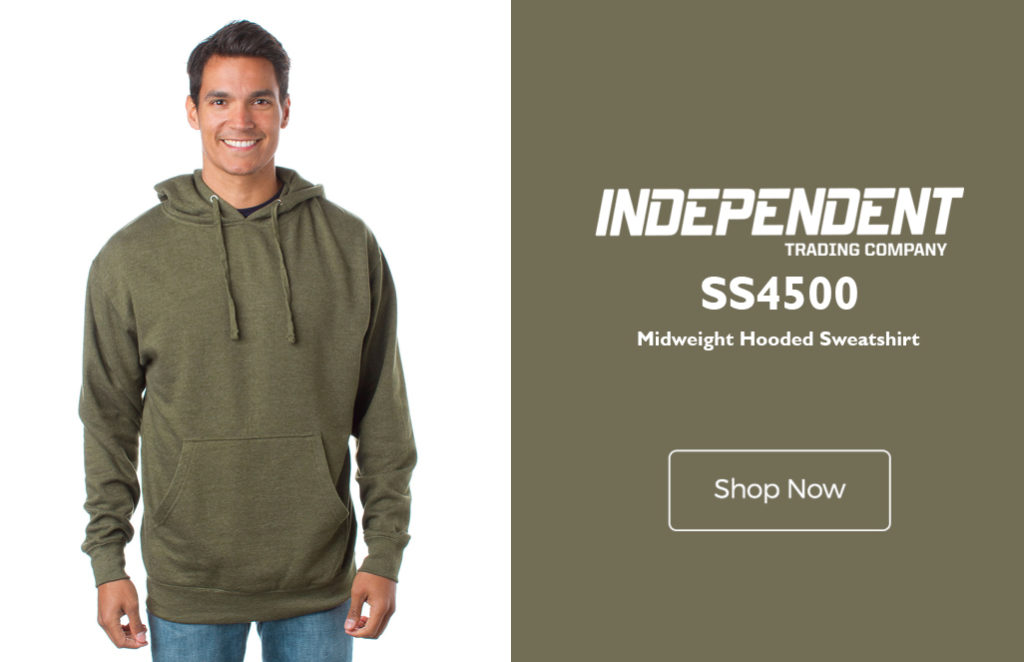 The Mid-weight Hooded Sweatshirt from Independent Trading Co is a classic on its own. Featuring a jersey lined hood, the SS4500 is unbelievably soft and a reliable standard fit. This sweatshirt is a cotton/polyester blend and fleece lined for a warm cozy feel. Colored Heathers are 75/25 cotton/polyester while solid colors are 100% cotton, 20 singles face yarn.
At 8.5 oz, this cheap blank hoodie is equipped with a front pouch pocket and twill neck tape. Furthermore, its double needle stitching makes it durable and perfect for work, outdoor activities, and team gear!
BELLA + CANVAS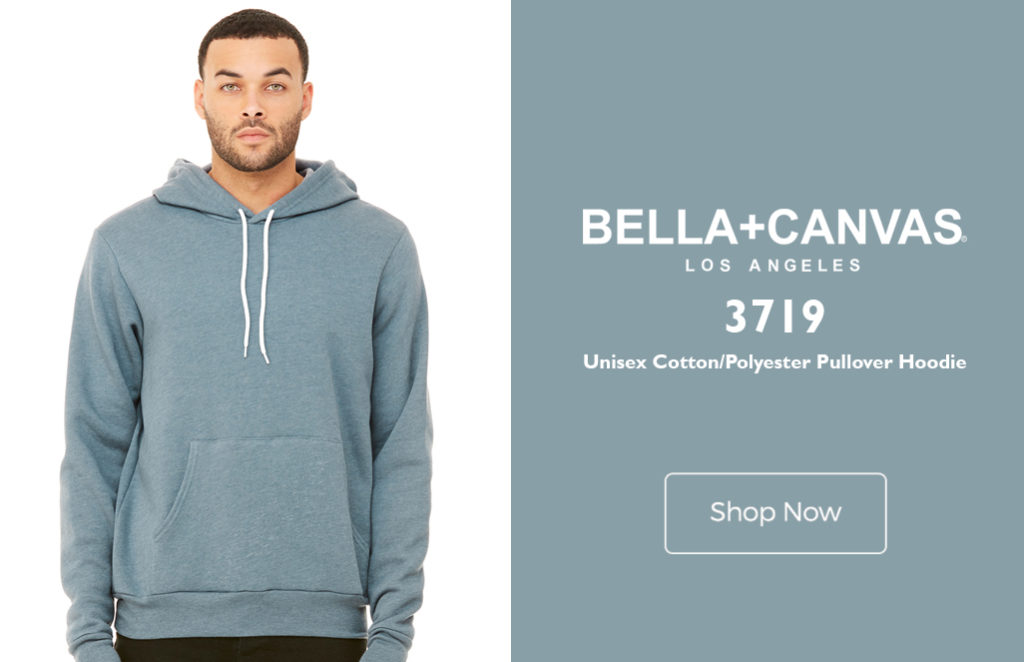 Very few Pullover Hoodies come close to the BELLA+CANVAS 3719 Unisex Cotton/Polyester Pullover Hoodie in terms of unique features. This Hoodie is a classic unisex hoodie that is perfect for year-round layering. Available in a variety of fabrics, this sweatshirt has a crossover V neckline. The Bella +Canvas pullover hoodie is perfect for a range of climates courtesy of its long-sleeved cuffs and hood. With a stylish retail fit, the 3719 has side-seamed stitching.
When it comes to shopping for the best zip up hoodies and wholesale pullover hoodies, Blankstyle is your go-to online shop. We have a wide selection of quality cheap blank hoodies you can find at the best price. If you're looking to compete in the apparel industry with top hoodies at an affordable price, our Cheap Blank Hoodies and Best Zip Up Hoodies style guide for 2018 is your best reference!