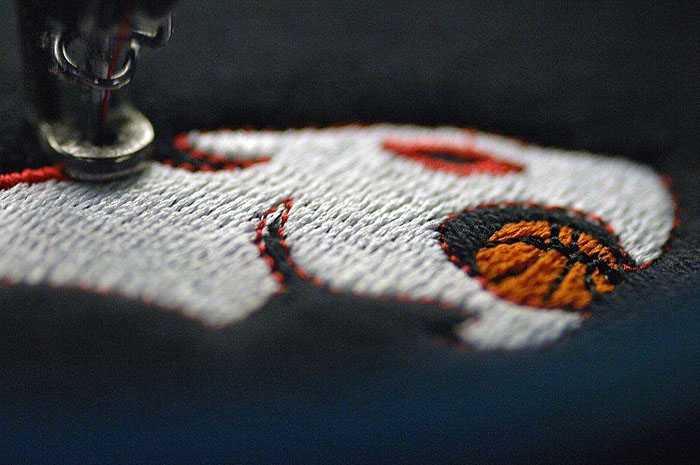 As much as we love our t-shirts, even we Southern Californians have to admit there are some occasions where short-sleeve cotton isn't going to pass muster. But just because you're dressing up, you don't have to forgo customization. When you're looking to personalize items other than t-shirts (polos, bags, button-downs, hats), your best option is to consider an embroidery quote.
Image above: the Barudan Embroidery Machine at Embroidery Classics Calgary Alberta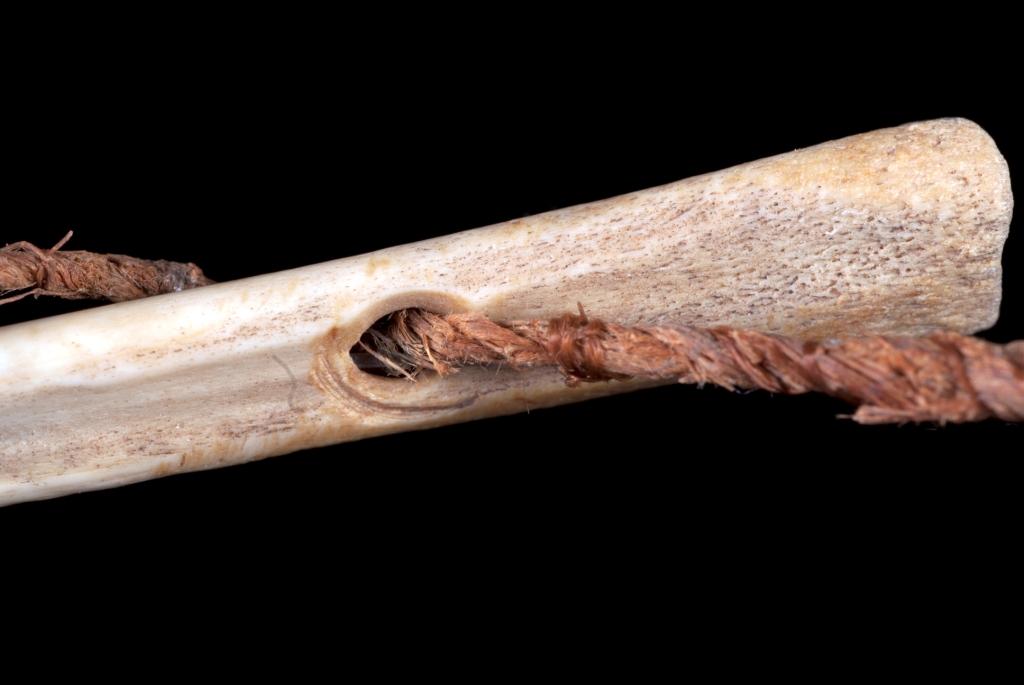 Unlike the majority of customization methods that rely on applying ink to textiles, with embroidery, you simply sew the logo or design of your choice onto anything from baseball caps to golf shirts and jackets. And this isn't a new concept. In fact, needlework can be traced all the back to the earliest human civilizations when prehistoric bone needles would be used to sew together skins and furs in order to make clothes, shoes, tents and blankets. Since then, elaborate and intricately embroidered textiles have been a sign of wealth and status in many cultures including ancient Persia, India, China, Japan and Europe.
Image above: Bone Needle with yucca thread from the American Southwest Virtual Museum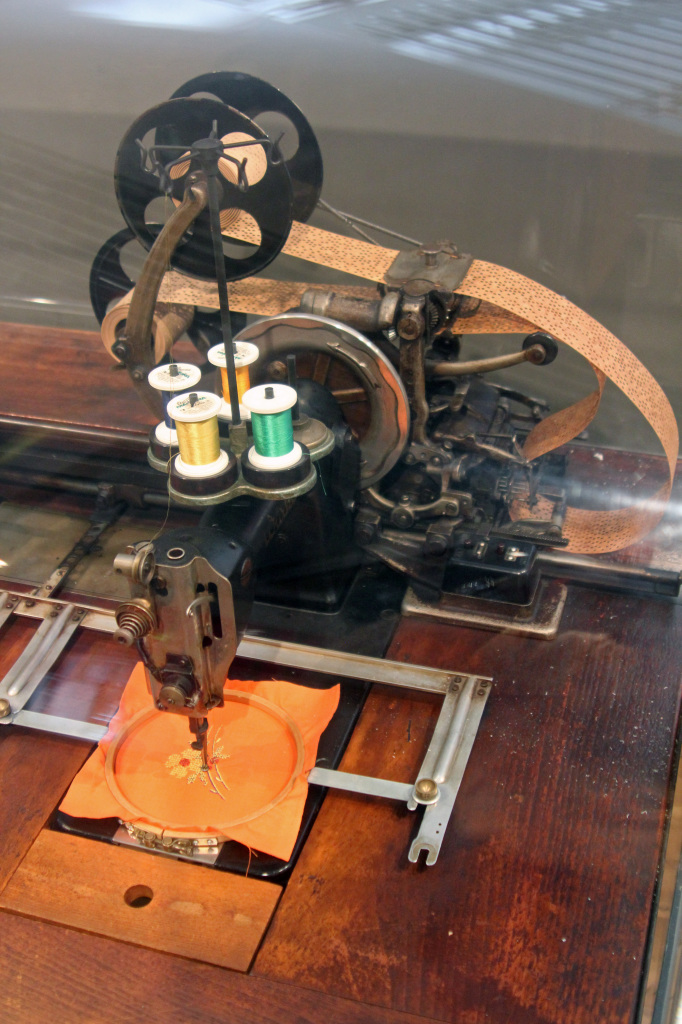 For thousands of years, all embroidery was handwork, until in 1828 (before the invention of the sewing machine!) Josue Heilmann in France invented small hand embroidery machine. He wasn't able to make a go of the business side of things, but his invention inspired numerous others to create and sell similar machines.
It would be another 150 years before the next embroidery revolution took place in 1980, with the invention of the first computerized embroidery machine. Prior to modern computers, most machine embroidery was completed by punching designs on a paper tape or group of cards that ran through the machine. But this modern machine utilized a design that had been pre-programed by the computer into the sewing machine.
Image above: An early punch-card embroidery machine at the German Museum of Technology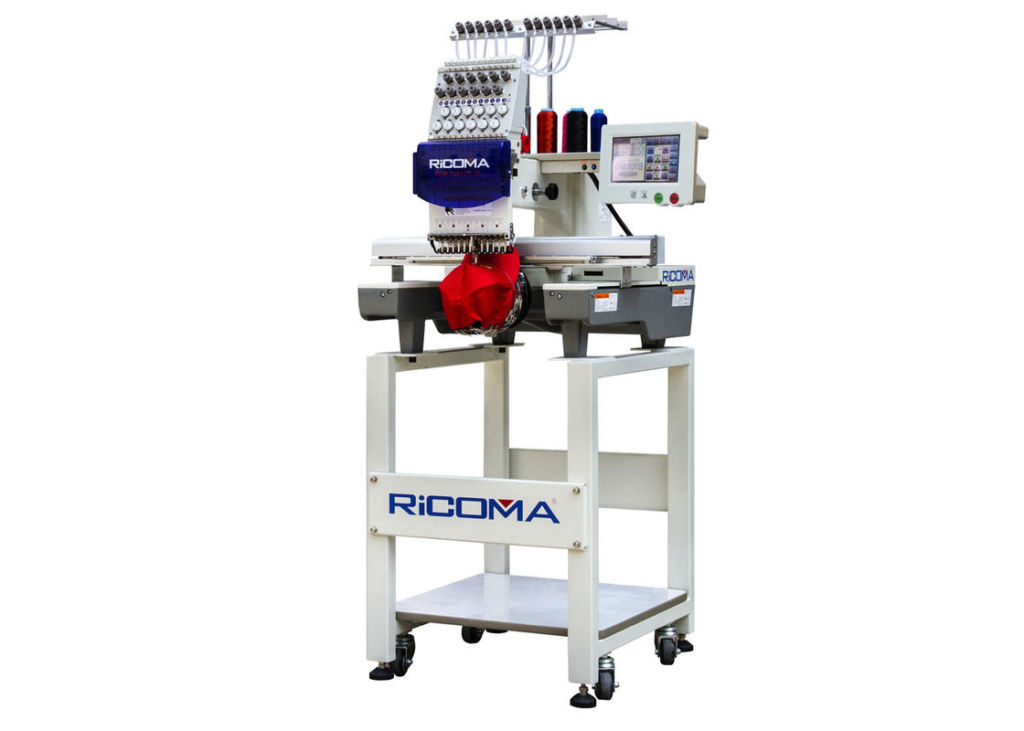 These days it's all about the software. Contemporary embroidery is created using a computerized embroidery machine that translates the design into a digitized embroidery pattern. The machine holds the fabric taut using a hoop and the pattern is then applied to the textile using different types of fills to add texture and design to the finished piece. You can apply embroidery decoration to nearly every type of fabric.
Image above: Ricoma Embroidery Machine