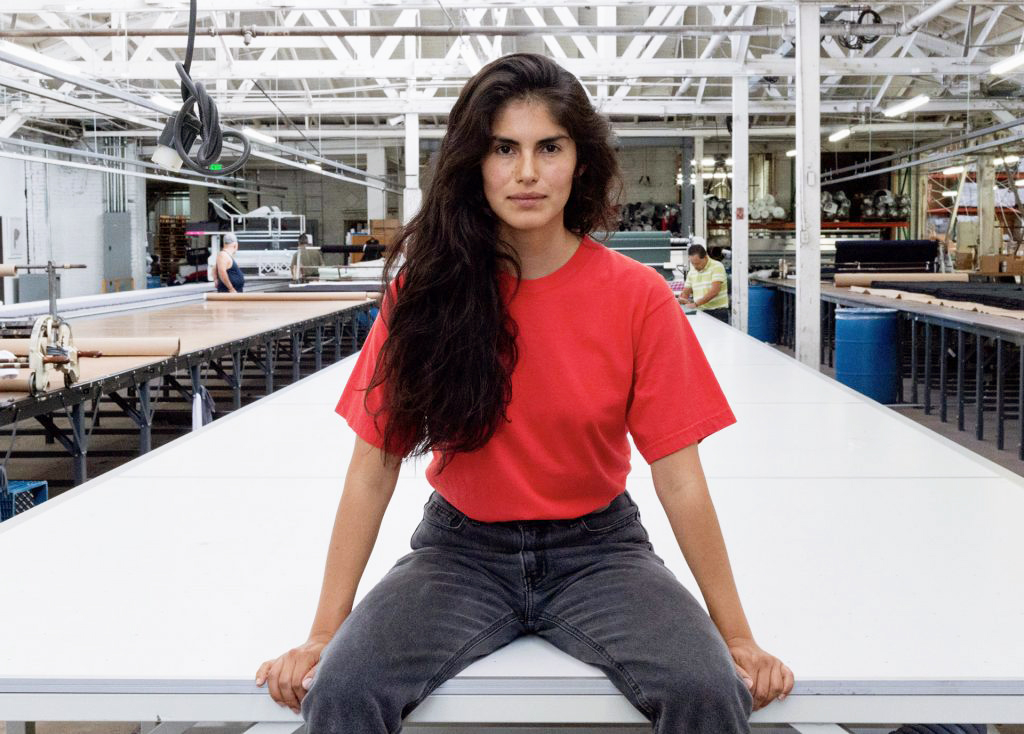 There's no question that the Los Angeles Apparel wholesale line is hitting the industry with a bang. "What's very important is consistency", says Dov, and vertical integration is the key to keeping this consistency alive.
Blankstyle had a chance to sit down with founder Dov Charney to discuss everything from his new line's inspirations to US manufacturing, and the ups and downs of his famous past endeavors. As the original founder of American Apparel, there was lots of ground to cover. Check out the full interview here!
Though he's no longer with the company, Dov plans to stay the course when it comes to US manufacturing and working conditions, and right some of the wrong turns made in the past. "I want to build a world class garment manufacturing company. I want there to be a huge commitment to advanced manufacturing. I want to continue our previous commitment to  fair treatment of workers and fair wages. We want to be an industry leader once again."
In a time when more and more companies are moving production overseas, Dov continues his dedication to manufacturing strictly in the US. "When I say 'made in the USA' I'm talking about down to the yarns–it's grown from the earth of America."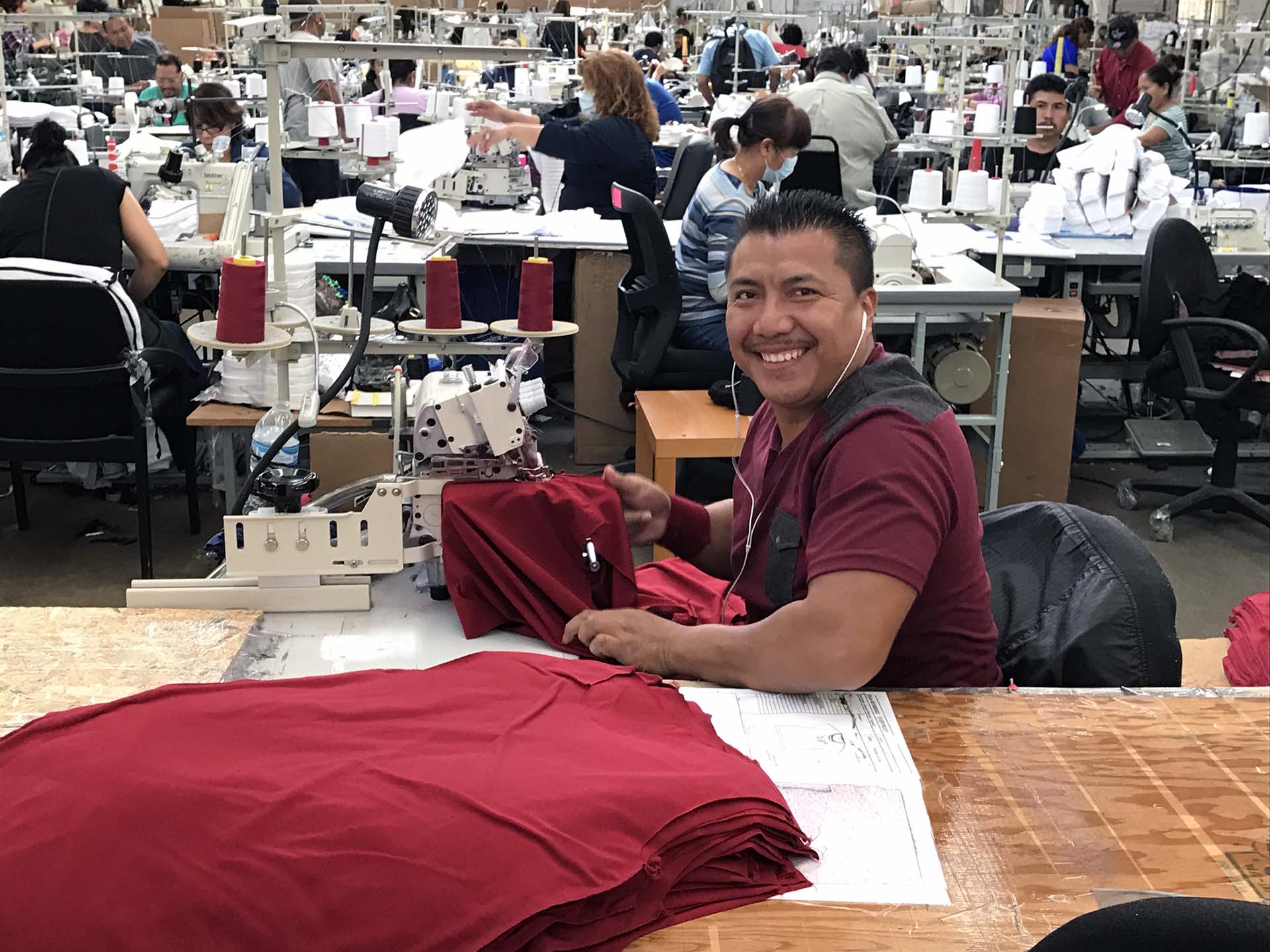 From quality control to customer relations, vertical integration and keeping his workers close is what makes it all possible. He believes that paying a fair wage to his employees doesn't harm the overall financial outcome, and actually helps the company thrive in the long term.
All of the Los Angeles Apparel employees from the factory to the office have worked for him under American Apparel for anywhere from 5-25 years. To show his dedication to them, the back of each t-shirt tag shows a picture of the specific worker who sewed the shirt.
Although he's holding on to the core values he held with his previous company, Dov now veers in a different direction when it comes to style and aesthetic. "I do believe tighter garments are moving out and looser, more structured fabrics are coming in."
The 1801 Garment Dyed Tee is something Dov sees as the new face of today's t-shirt, and expects it to be a Los Angeles Apparel top seller. This garment is sewn two inches bigger than the standard US t-shirt spec. It's tightly knit and weighs in at over 6 ounces—something almost unheard of in today's premium market where 3- 4oz jersey is the norm.
Wide sleeves and a generous body create a more relaxed, over sized look for both men and women. Nostalgic ads from the 80's and early 90's come to mind when trying to pinpoint Los Angeles Apparel's creative direction.
Charney showed us another one of his latest creations– a 14oz heavyweight hoodie described as a "survival piece." The new line is steering far from American Apparels thin and lightweight line packed with tri-blends, modal and semi sheer jerseys. When asked if he believes he's predicting the trends or if he's actually creating the trends, Dov simply answers "both."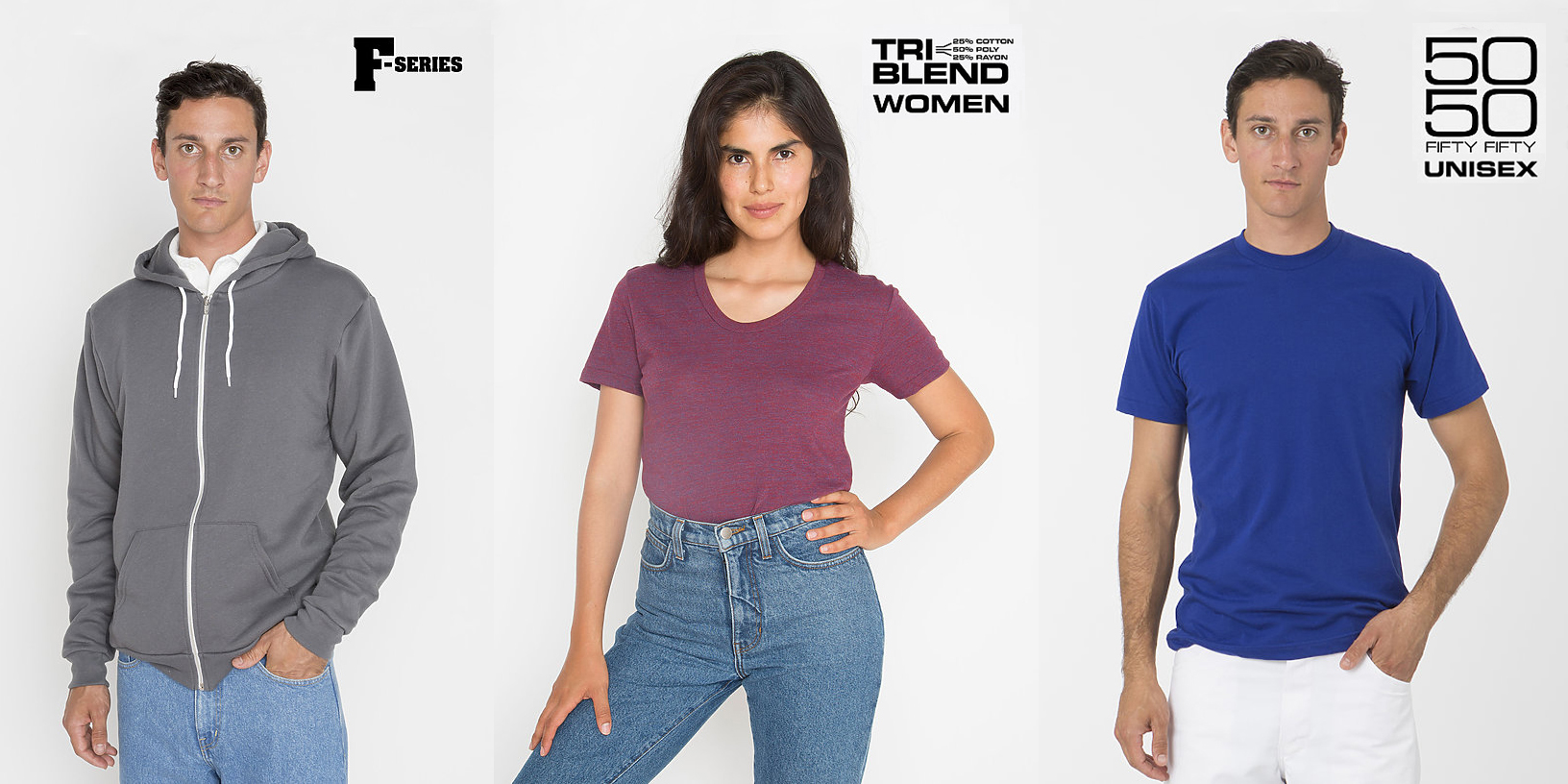 For those customers simply wanting the tried and true lightweight staples, Los Angeles Apparel has those too. The new line offers recreations of some of American Apparel's most popular and best-selling styles down to the fabrication, coloring and fit. Check out the 20001 100% cotton tee for the 2001 comparable, or the FF0053 Infant Raglan for the BB053 comparable! Everything from Track Shorts to Toddler Baseball Tees are available and in stock today. And of course, all made in the US!
To this day Dov is very proud of what he's created throughout his career, and he'll continue to be a pioneer in USA-made apparel. Going forward, he'll use the experience he's accumulated throughout the years to perfect the process, and continue providing a premium product line for retail and wholesale customers alike.
See More from Chelsey on Google+